Finnish furniture company Tablebed has created an award-winning innovation: a table that turns into a bed in 10 seconds. Founded in 2017, Tablebed experienced significant growth in 2020. Its revenue grew by 200% and it acquired resellers from 12 countries, such as the UK, Portugal, the Netherlands, the Nordics and Hong Kong as the first Asian economy.
"The work-from-home boom has increased the need for multipurpose furniture. The market for folding furniture, such as wall and closet beds, was already over $3 billion before COVID-19 and grew 6-8% every year. As people started to set up home offices in 2020, the market grew even faster. The future norm will be flexible spaces both in private homes and in the hospitality business. Having just one purpose for a space is economically, practically and ecologically unsustainable," said Tablebed's Managing Director Joshua Moorrees.
Tablebed's client VALO Hotel & Work in Helsinki, Finland, was ahead of its time, as it developed its "office by day, hotel by night" concept before the pandemic. The utilization rate for office buildings is often a mere 5-10 percent. Taking advantage of the rooms overnight is therefore ecologically wise. All of VALO's 422 rooms can be turned from meeting rooms to hotel rooms.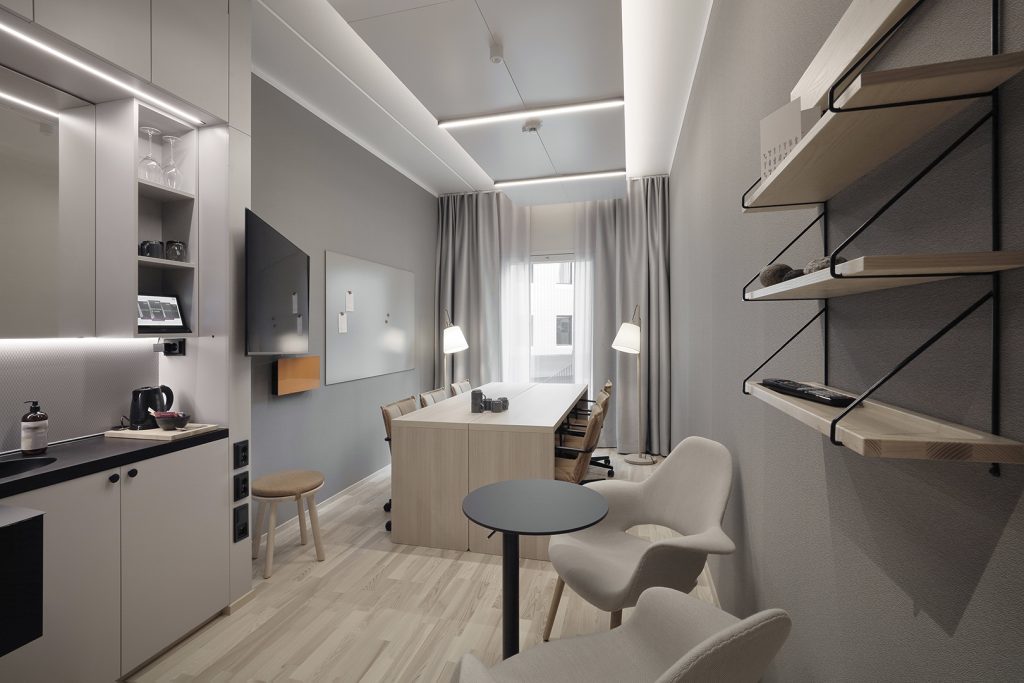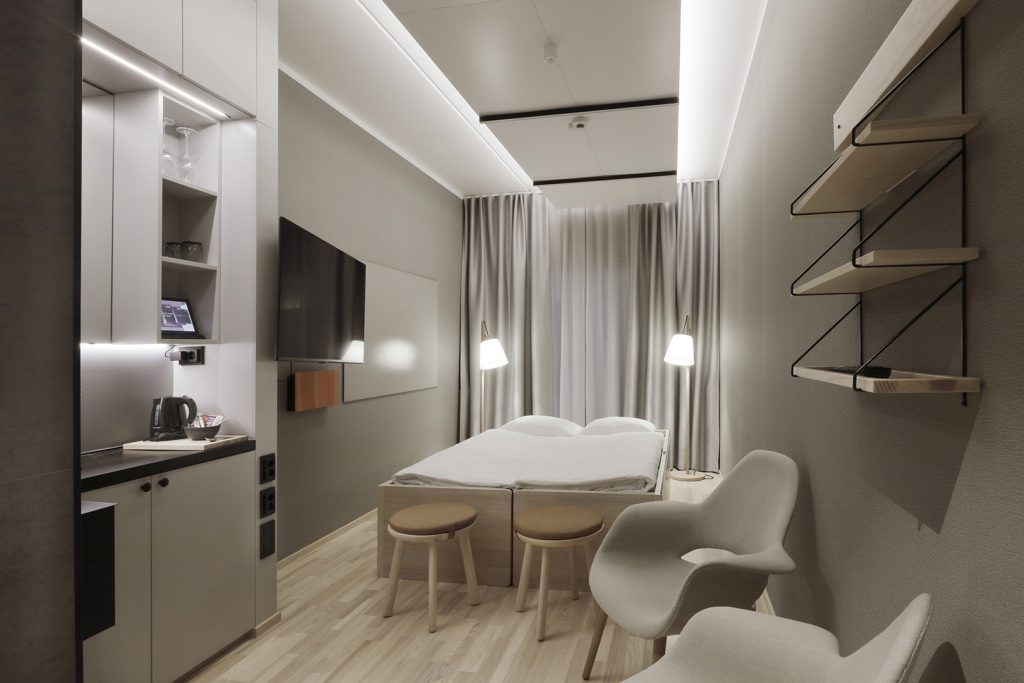 Read our earlier press release about our awards from e.g. Google and Facebook design directors: UK design award given to Finnish space-saving furniture innovation Tablebed, adding to earlier awards from Google and Facebook design directors