A guest bed can be useful for children, visitors and Airbnb travellers. At the moment, the markets offer a variety of guest beds for different needs and budgets. In this article, we are discussing the various options for guest beds, and how they are used.
For what need will the guest bed be?
When getting a guest bed, first think about how you would want it to be used. How often will people sleep in it? Does it bring more sleeping places to the professional accommodation which will increase the room's profit per night?
A casual night guest is often satisfied with any kind of sleeping place. In a case like this, extra mattresses, sofa beds, simple wooden beds and other temporary sleeping places will be suitable. Although, it is nice if the mattress feels good, because who wants to wake up with a sore back?
Sofa bed, a multi-functional piece of furniture, is a common choice for a guest bed. The downside of this furniture is that the mattress can't usually be changed. You can soften the sofa bed's hard mattress with a separate mattress topper but then you would have to think about where you would be able to store it while it's not in use. Some sofa beds do offer a storing possibility that is built inside the sofa.
For casual Airbnb or other similar renting, a sofa-bed works fine. For more professional use, it is advisable to consider some other options. Airbnb guests can be demanding, in which case a sofa-bed is not seen as a real bed, and the accommodation or cottage is not being rented as often as it could be.
The same applies to simple wooden beds, extra mattresses and sleeping pads. Thin foam mattresses that can be folded are often used in simple wooden beds. These kinds of mattresses are not that comfortable, especially for heavier and curvier people.
The same also applies to extra mattresses and sleeping pads; a key feature of an extra mattress is that it doesn't take much space to store when it isn't needed. Because of this, the mattresses are usually pretty thin and will flatten quite easily when someone is sleeping on them. However, the mattresses are often convenient for kids.
Opportunities for more professional accommodation
According to IProperty Management, an Airbnb host earns around 7900 dollars per year. This total can easily become bigger by just increasing the profit a little bit per night. During a trip, few people want to sleep worse than at home, therefore quality beds enable a larger customer base and this way a better flow of income.
Because of this, a more professional accommodation has brought several guest bed options to the market. For example, different Murphy beds are becoming more common in Finland. Murphy bed's advantage is its frame, which looks natural when the bed is lifted into the wall. Therefore, there is space on the floor when the bed is not needed. However, it varies a lot what kind of mattresses can be fitted to them.
Attaching a Murphy bed can require a lot of work and it can't be moved from room to room or between apartments. If the apartment is not being used regularly, for example for Airbnb usage, a new investment for the place can be a bit expensive, when most of the time the bed is not even in use.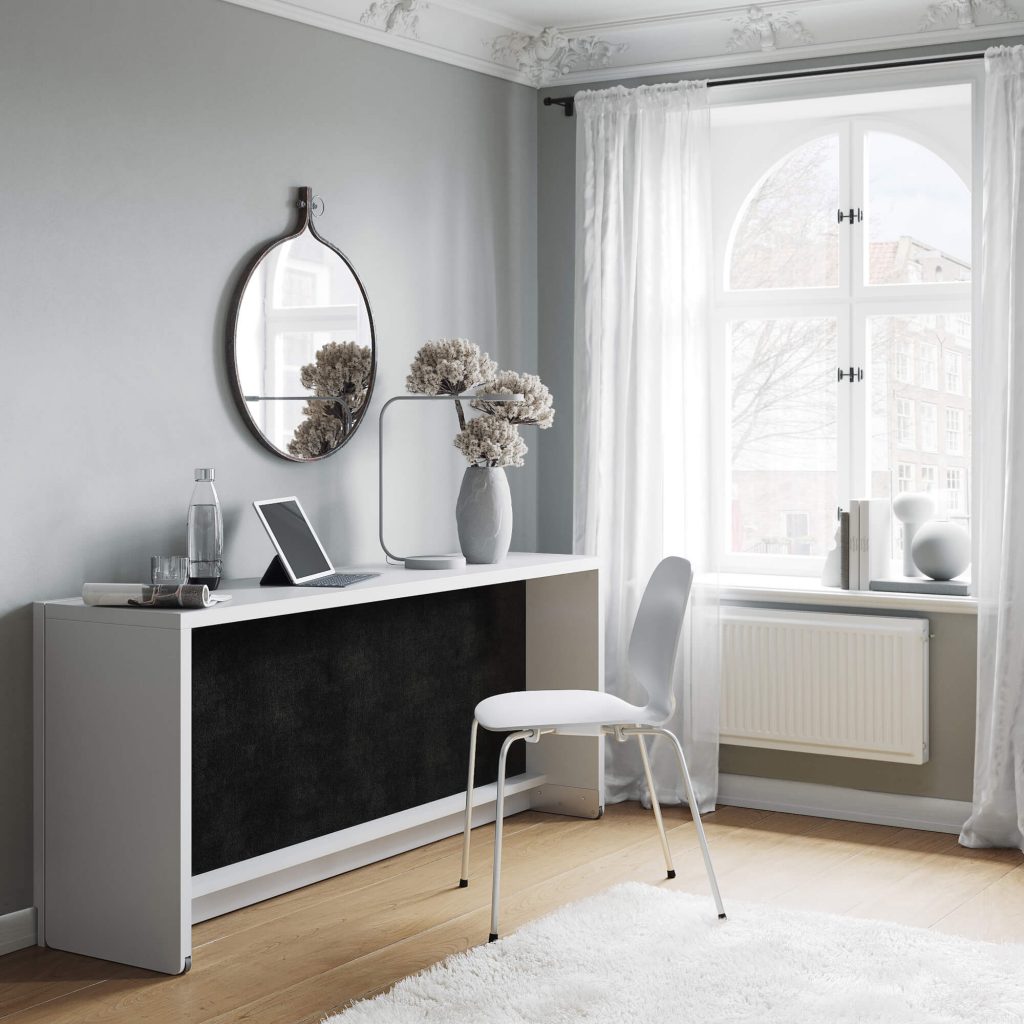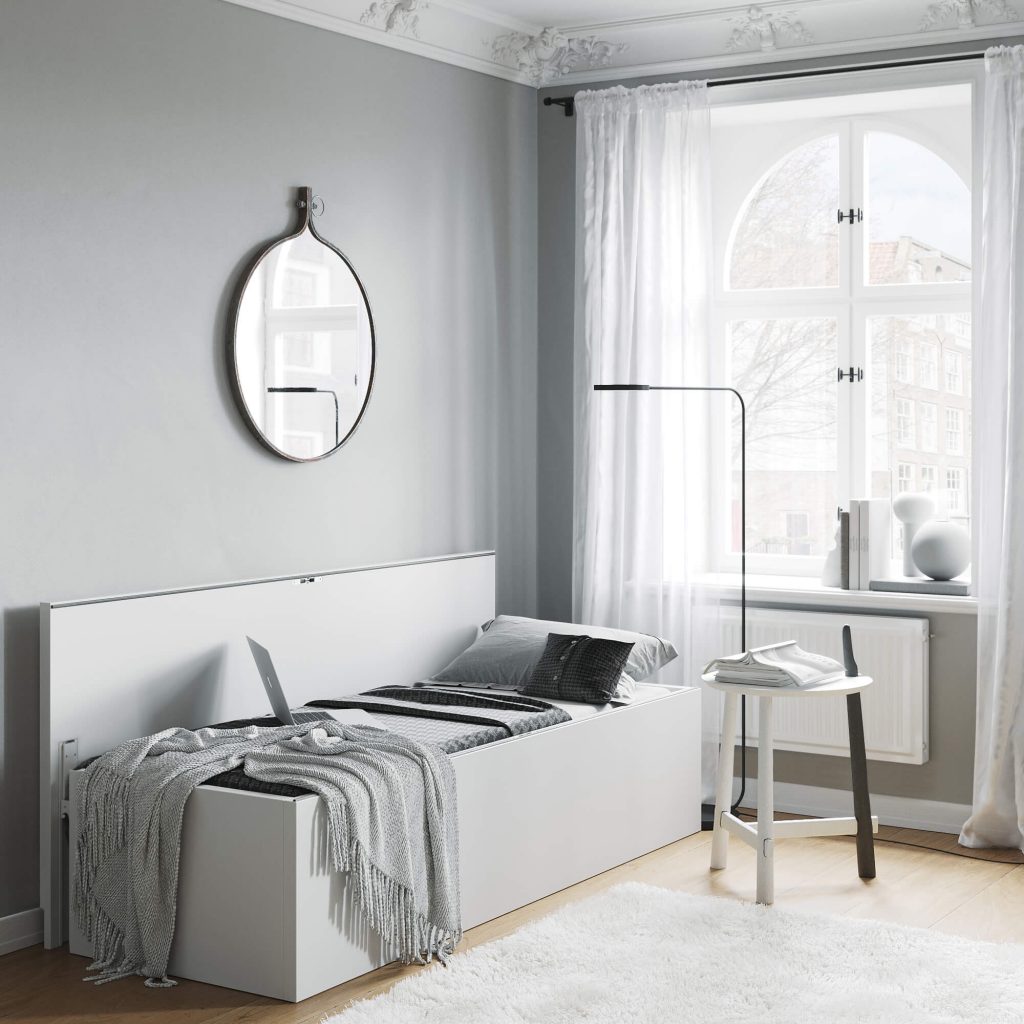 A guest bed or an office table? Let your customer decide! Transform the bed into a table in 10 seconds.
Tablebed offers a new solution for increasing the number of sleeping places. Tablebed transforms from a table into a bed in 10 seconds, offering a useful table when nobody is using the bed. When it's time to go to sleep, you just clear the table and open the Tablebed. The multi-functional piece of furniture comes in a dining table/double bed -version and in an office table/guest bed -combo.
The dining table/double bed -version offers a dining table for 6 and a full-sized double bed. The office table on the other hand is over 2 meters, which gives enough room for two workers with laptops. Awarded by its design, Tablebed comes in white, black and in oak-coloured. The furniture is designed to match with many interiors.
For a guest bed, there are many different options available depending on the budget and the usage. The most important thing though is that you think about how you are going to use the guest bed, and how long-lasting the guest bed should be.