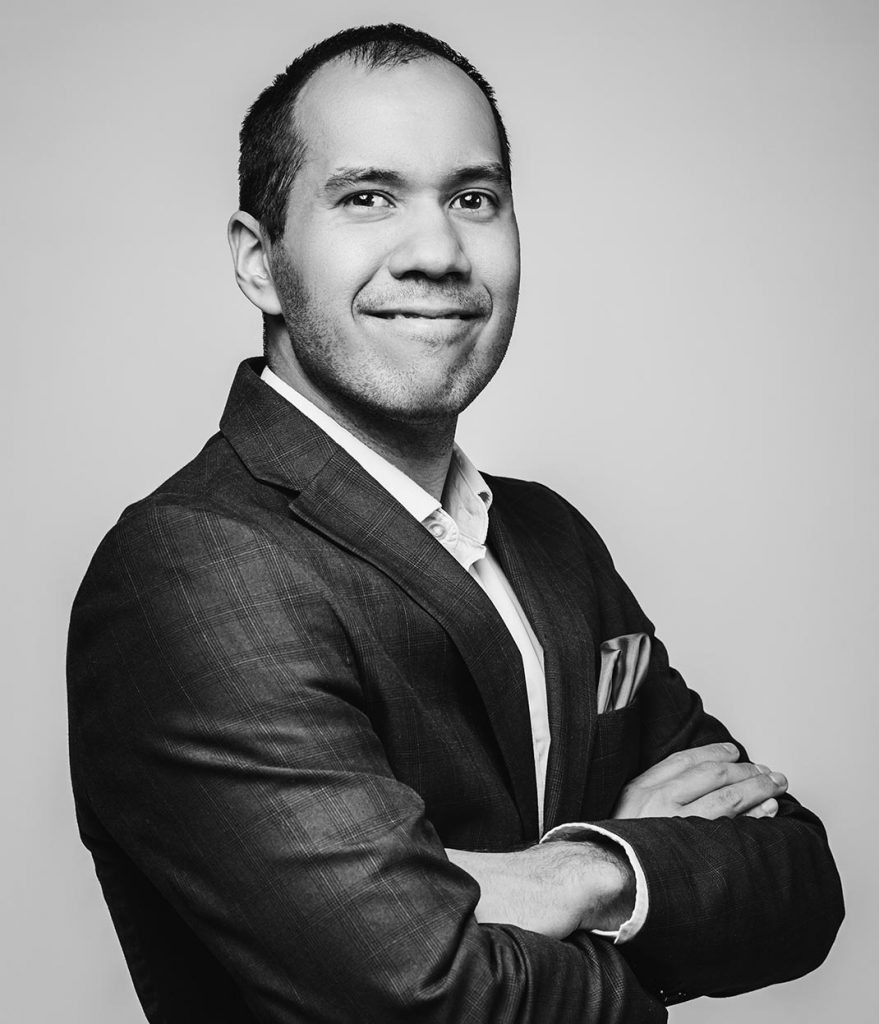 Joshua Moorrees
CEO, PARTNER
Joshua is the company's CEO and is responsible for sales, partnerships, and staff.
Prior to moving to Tablebed, Joshua worked for the world's largest company in the staffing industry, the Adecco Group. He was Change Director and a member of the management team in Finland.
---
Kristian Sällström
COO
Kristian is an experienced and internationally oriented professional with over ten years of broad experience in executive positions from start-up and growth companies in the smart furniture and information technology industry.
At Tablebed Kristian is responsible for shaping and developing operations to support the international growth aspirations of patented design innovation Tablebed. Prior to joining, Kristian has worked as Chief executive officer at Smartblock and before that held several Vice President positions in operations and manufacturing at Multitaction.
---
Dine Renfors
Founder
Dine is one of the founders and the man behind the idea of Tablebed.
Dine likes to develop things, and he's keen on minimalism and effective use of space.
Dine hopes to be a pioneer with Tablebed and help solve the challenges of housing in the future. Furthermore, he wants to help corporate customers develop their business operations by providing them even greater bed capacity.
---
Janne Orava
SALES EUROPE
Janne has over five years of experience in commercializing furniture innovations globally. At Tablebed, Janne's job as a Sales Director of Europe includes contacting resellers, interior architects, and interior designers.
Prior to joining Tablebed, he was CEO and co-founder of Smartblock.
---
Johan Backas
Founder
Johan is the second founder of the company.
He manages many different things in the company, from product development and sales to assembling the product with the customers.
Johan enjoys efficiency and that's why he immediately got excited when Dine first talked about his idea with Tablebed.
Johan believes that the product can help many companies expand their business, while at the same time improving many people's lives, and thus quality of life.
Anssi Kiviranta
CHAIRMAN OF THE BOARD
He has developed several websites that have hundreds of thousands of users. The best known is the Finnish television site telkku.com which he developed from an idea to a website with over one million users. Alma Media bought the site in 2008.
Anssi is also behind the branding of the Drop Design pool, which has won the award as the design action of the year. He also owns a significant part of the company.
Anssi is one of the founders of the housing agency Bo LKV, which after its start in 2015 has grown into one of the largest brokerage companies in Finland.
Matias Mäenpää
PARTNER
Matias is a business-oriented professional. As CEO and partner, he developed his company's sales from EUR 800,000 to EUR 17 million, before Visma bought the company.
As CEO of Visma PPG, he successfully led the continued development of the organization with over 130 employees.
He has served as an advisor to and investor in several start-up companies.
Sirena Kiviranta
PARTNER
Sirena is a co-founder of Bo LKV, a disruptive real estate company and a lifestyle brand that was founded in 2015. In just a few years Bo LKV has grown from zero to 27 000 000€ in revenue with over 200 professionals. Bo LKV was partly acquired by a private equity company Saari Partners in 2019.
Sirena is passionate about branding, creating new services, marketing, health & wellness, design, and real estate business. Sirena is now running a new real estate company Strand Properties in Marbella, Spain.
Timi Lehtonen
PARTNER
Timi Lehtonen is an international Sales Leader having a background in the IT and furniture businesses. During his time at Framery, he grew Framery business in the Americas from 0 to $40M.
Timi has deep insight and experience in distribution networks, negotiations, and key partner relationships.
Giacomo Trenz
PARTNER
Giacomo Trenz is a business strategist, global Kairos fellow, and co-founder of two privately held companies based in Luxembourg, DrinknJoy S.à r.l., manufacturing of FMCG with a production site in Croatia and owning six industrial design patents in 70+ countries, and Arca Properties S.à r.l.-s, managing a real estate portfolio with 1000+ executed rentals in 2020.
Giacomo has over ten years of managing experience and has led multinational sales teams with a structure of up to 150 members in 6 European countries.
Other previous business accomplishments include the development of a resort concept on the most prestigious islands of Croatia "Hvar" and a delegation with the Luxembourgish Chamber of Commerce in Croatia and Serbia, to form new business ties between each country in 2016.
Ilkka Kaikuvuo
PARTNER
Ilkka is a startup enthusiast, board professional & angel investor, who has been founding numerous companies. The most notably the feedback company Surveypal and the telephone booth manufacturer Framery, where Ilkka has also served as a Product Development Director. As a completely new product category, Framery grew from a turnover of approximately EUR 100 million in five years.
Ilkka has specialized himself in the management, growth, and scaling of product development organizations. IPR issues have also become familiar in recent years. Furthermore, Ilkka has also been received the Internationalisation Award of the President of the Republic & the Young Government Fellow of the Year.
Currently, Ilkka serves as the CEO of Varaani Works Oy, advisor to growth companies, and has a seat in eight different boards. At Tablebed, he assists in product development and IPR matters as an Advisory and Partner.
Päivi Vuolle
PR & MEDIA
During the last 20 years, Päivi has helped both startup and global stock companies with public relations and marketing. She has made hundreds of media cases of her clients, including Netflix, Logitech, and Oda. Furthermore, Päivi has created interesting content for different channels.
In addition to being a part of Tablebed's team, Päivi is a partner at Heltti and Naava.
Nordic design and smart furniture has always been intrigued by Päivi who wants to make Tablebed as well-known as a sofa bed or Murphy bed.
---
Tommi Partanen
GROWTH MARKETING
Tommi has over ten years of experience in digital services, marketing, and sales. At Tablebed he delivers results with marketing
Tommi is also an entrepreneur and co-owner of his own marketing agency.
Saskia Salomaa
GROWTH MARKETING
Saskia has 15 years of experience in digital marketing, and she is working on Tablebed's growth marketing. Saskia's special skill is driving website traffic with content creation.
Saskia is also an entrepreneur and co-owner of her own marketing agency.
Karoliina Virtanen
BRAND & CONTENT MARKETING
Karoliina is a part of Tablebed's marketing team. She specializes in service design, visual design, and growth marketing from the aspect of brand and content marketing.
---